Olivewood Chews
Our Olivewood Chews are made from annually harvested wood, from managed olive trees, in "Olivar's" (Field of olive trees) and are 100% sustainable. 
Olivewood is a close grained wood that is harder than most native woods.
Simply graded, dried and sanded and then lightly infused with virgin olive oil, to give a healthy and satisfying chew for any dog.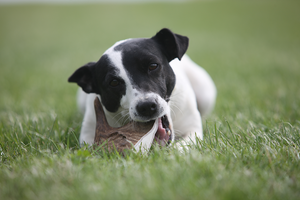 Subscribe and save with 10% off