Hello! Welcome to Green & Wild's.
The home of truly natural, healthy, nutritious & delicious treats & chews, & fun eco toys for happy Dogs and Cats.
Come this way to see the goodies.
HAVE A CRACKER OF A CHRISTMAS !!!
NEW Advent Calendar - plastic free!

Cracking Cracker with compostable inner wrapper


And our fabulous eco toys & treats
Available NOW.
For that extra bit of Christmas sparkle, every Eco Toy & Antler Chew ordered from our Christmas collection will be tagged with our Christmas gift tag & Rudolph's ringing bell!
These were deerly missed!
Venison Snacks, Sticks and Joint Care are back!
Remember the sticks and Snacks have our amazing One Ingredient Award - Yee Hah!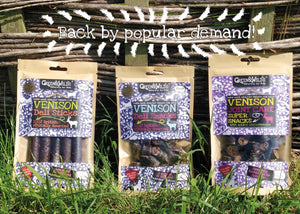 About Green & Wild's
We started by bringing Antler Dog Chews to the shores of Ol' Blighty and now we have many more tasty honest things to eat... fish, venison, ox, Chewroots and many more.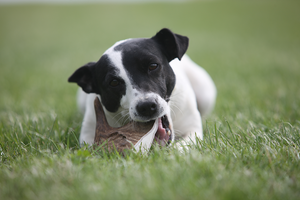 Go Green with Green & Wild's
We strive to keep our treats, and chews, simple, honest and healthy. That's why many of them, have our "100% ONE Ingredient Gold Award".
That means the chew, treat or supplement, is simply 100% what it says it is......like our Antler Chews, 100% deer antler, our Sweet Potato Treats, 100% sweet potato, our Camel Hide Chews, 100% camel hide, our Salmon Skin Rolls, 100% salmon skin, to name but a few.

Nothing is added, no E numbers, no preservatives, no fillers, no bulkers, no chemicals, no cheap ingredients to make it look big- no nasties at all, just one honest ingredient.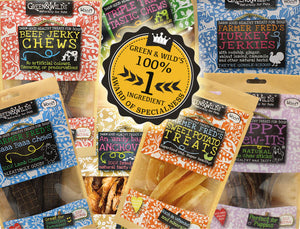 Browse Our range of products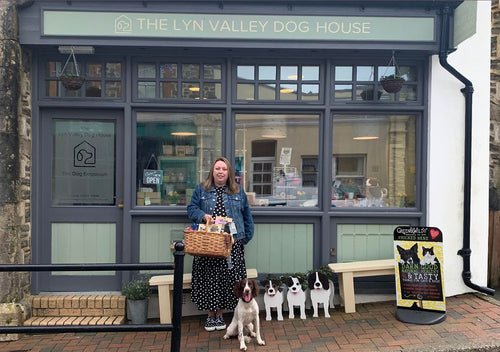 One of our friendly local stockists… Jacqui with Mabel outside their shop
Store finder
Find your local Stockist
Use our store finder to locate your nearest friendly local G&W stockist.